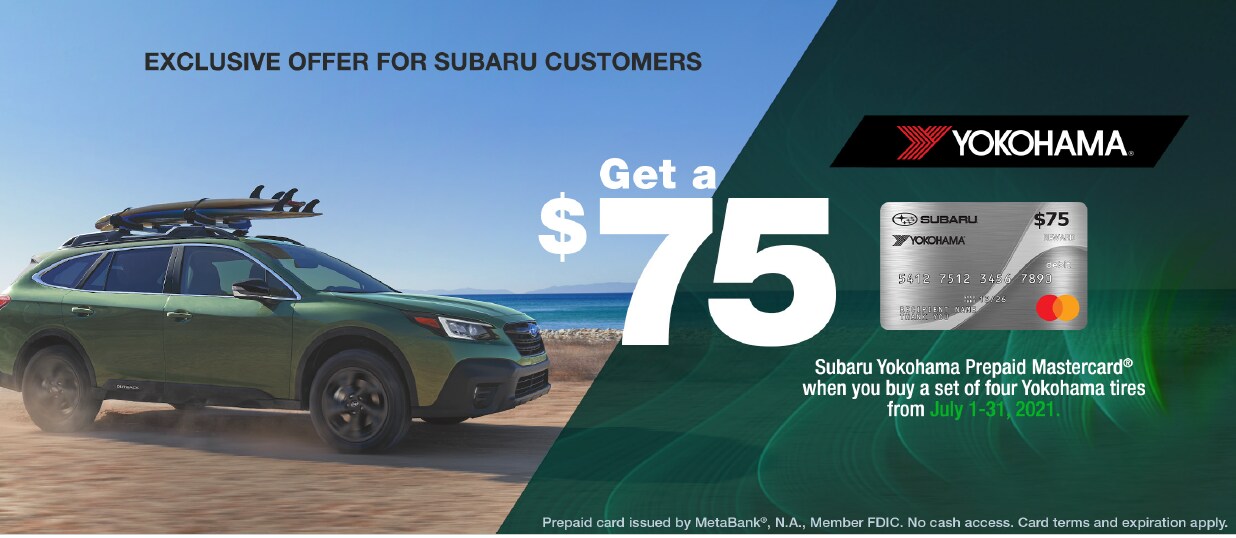 When you purchase a set of four (4) select Yokohama tires you may be eligible to receive a $75 Subaru Yokohama
Prepaid Mastercard by mail-in rebate.
Offer valid on tires purchased at an authorized retailer, and picked-up or installed between 
12:00 a.m. EDT July 1, 2021 and 11:59 p.m. EDT July 31, 2021.
For complete terms and a printable redemption form, visit the Subaru Tire Center website.